Mike Sherman, Founder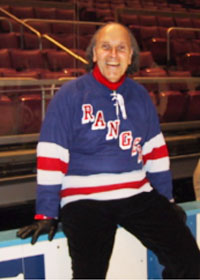 Mike Sherman founded the firm in the late 1960s. He began as a sole-practitioner with a few clients, and an entirely manual operation. Over the subsequent decades, he worked long hours, devoted himself to serving his clients, and grew the practice.
He partnered with Rich in 1992. At the time, Rich had worked for five years at one of the (then) Big Eight accounting firms; and with Mike's practice growing, he needed help. It was a good fit. Mike embraced and encouraged the technological and logistical changes over the years, and was very proud of the direction that he and Rich took the firm. He especially enjoyed the efficiencies of the electronic/paperless office, which he never would have imagined when he started to practice.

In 2008, Mike passed away tragically due to complications while recovering from a surgical procedure. He was 64.

Mike was a devoted family man who cherished the times with his loved ones, and was a dear friend who was dedicated to helping people. He was a unique tax professional who really understood how to take care of his clients. The firm honors Mike's memory, and continues his dedication to client service.